Welcome to My Web Site
|
Home



Family News

Updated 12/04/16
NEWS FROM VERMONT
Saturday, February 4, 2006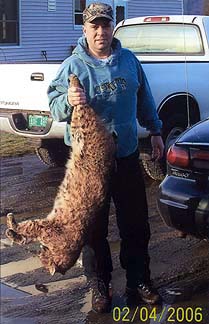 Neighbor John Lingner's recent kills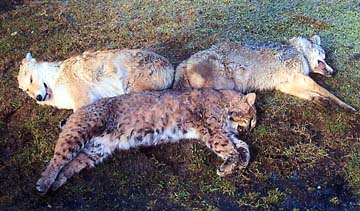 Two coydogs and a bobcat...February 2006
(See more coydog and bear kills by neighbors further down this page)
= = = = = = =
NEWS FROM NORTH CAROLINA
Bill, Jesse and Anna at Jesse's graduation from Furman University...2005
Jesse joined the Marines and began Basic Training in September 2005.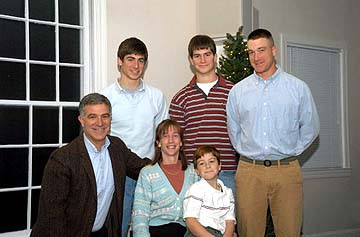 The family reunited upon Jesse's
completion of boot camp.
Jesse with his Drill Instructor...USMC Boot Camp, Graduation Day...2005
Jesse (standing, 3rd from left)...Little Creek, VA...2006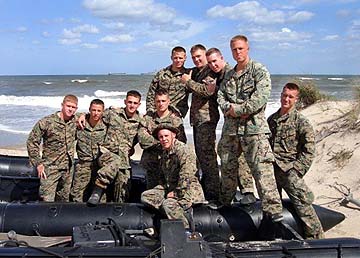 Jesse (far right)...2007
Jesse (standing, center)...Okinawa...2007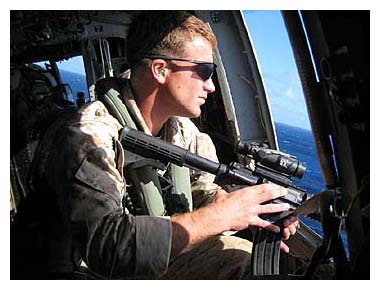 Jesse 2007
======================
August 2004

Jeremy caught a big one!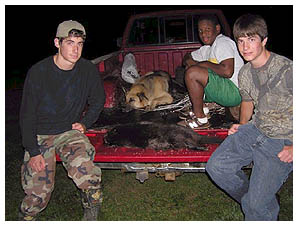 David, JoJo and Jonathan display a beaver they killed.
Rusty (the dog) doesn't seem impressed.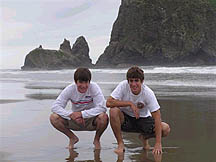 David and Jonathan visiting Oregon...2004
= = = = = = =
NEWS FROM NEW JERSEY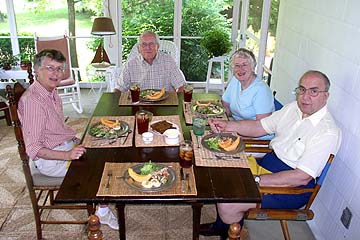 I had a great visit with the N.J. clan
on my way back from North Carolina.
As of the middle of June,
Uncle Ted is retiring from his position as a judge in Morristown.
= = = = = = =
NEWS FROM VERMONT
June 28, 2004
I have no idea why we get the air traffic we do!
The Met Life blimp flew over our house last week.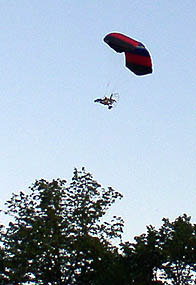 A paraplane flies over our house
on calm summer evenings.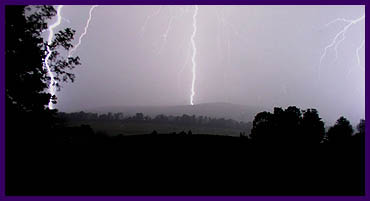 A thunderstorm rolls through late on a summer night...July 1st, 2004.
*********
Saturday, July 26, 2003
Today was the annual Pownal Valley Fair.
Lots of tractors, food and fireworks!
*********
Sunday, July 19, 2003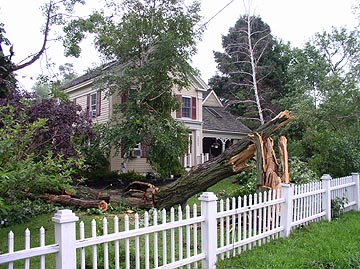 A tornado passed through our area.
This damage was a mile down the road from us.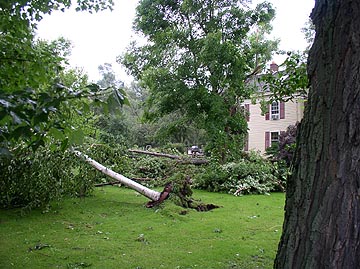 Another view.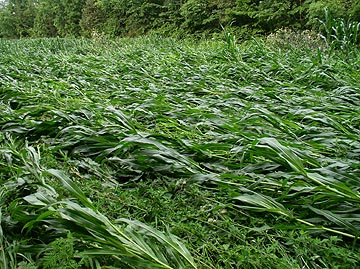 Corn fields were flattened by high winds.
*********
Saturday, May 10, 2003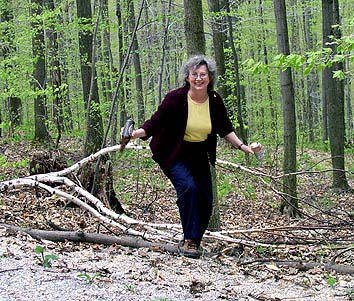 Occasionally, Georgene and I enjoy
driving the backroads in search of cans and
bottles...striving to keep Vermont clean!
*********
Monday, March 10, 2003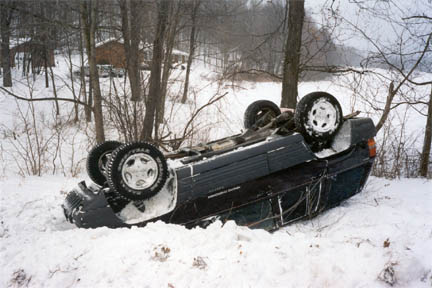 A few weeks ago we looked out the window and
saw a vehicle flipped over in front of our driveway.
Everyone was ok. It's been a VERY slippery winter!
*********
Friday, Dec 13, 2002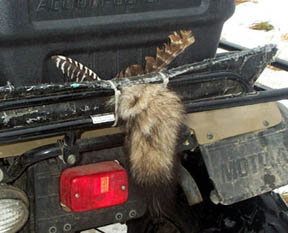 Our neighbor, Eddie, shot a coyote a couple of days ago in the field across from our house.
A 300 yard shot in the dark (by moonlight)! He saved the tail and put it on the back of his ATV (above).
The other two he shot last year. Nice shooting Eddie!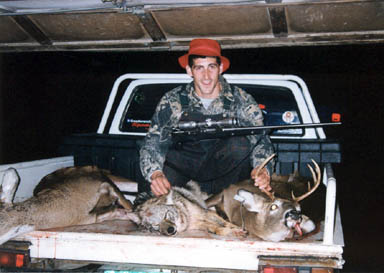 Here is Eddie with some other recent kills.
**********
Saturday, Nov 23 2002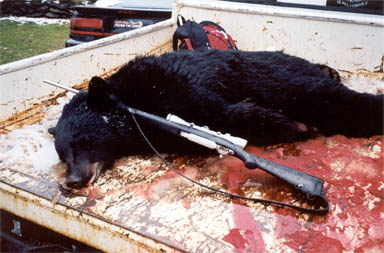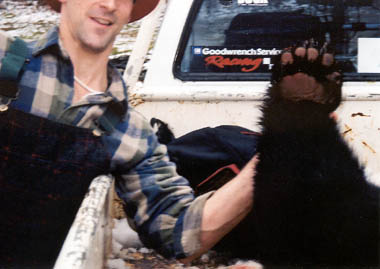 Our neighbor, Eddie, shot a 248lb black bear in back of the house last week!
***********
From: Georgene
Tuesday, 24 Sep 2002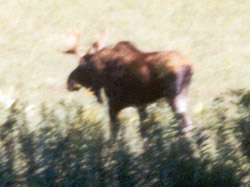 Our most recent visitor.
Photo by Ed LeBlanc...our neighbor.
We live on an acre of land in North Pownal, Vermont. Throughout the year we have animal visitors. We have seen deer, fox, turkeys, coydogs, a huge snapping turtle, two bears, several cows and a bull. Today was the highlight of my life in Pownal. I was out in the back yard stacking wood this morning and caught movement. I turned and couldn't believe my eyes. There, walking through the back yard about 45 feet from me, was a huge Bull Moose. He made the back yard look so small. His rack of horns must have spread over 6 feet. His legs were as long as the height of the clothes line. I ran into the house to get my camera, but when I came back out he had gone into the woods.
==============================================================================
Local News Links
The Bennington Banner
The Berkshire Eagle
Berkshires Web Site
North Berkshire County Obituaries
===============================================================