Welcome to My Web Site
|
Home



North Carolina Trip

Updated 6/17/05
My most recent trip to N.C. to see the family...June 2005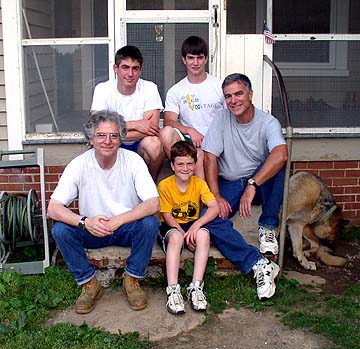 Just the guys...minus Jesse...2005
...and here's a blast from the past!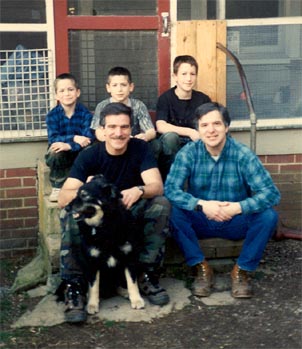 Just the guys...minus Jeremy...1995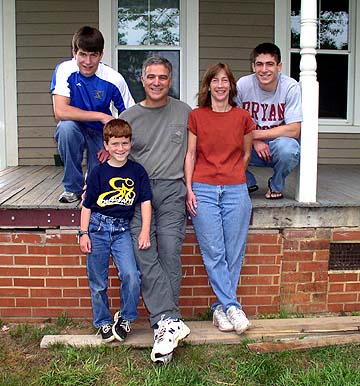 The family minus Jesse...2005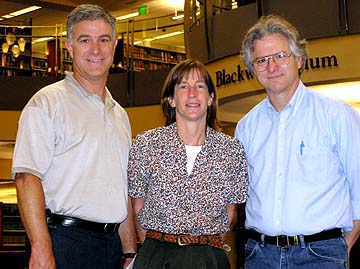 Bill, Anna and me at Jesse's graduation.
Furman University 2005
Bill, Jesse and Anna at Jesse's graduation from Furman University...2005
Jesse has joined the Marines and begins Basic Training in September.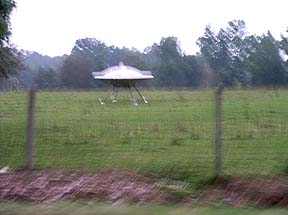 UFO sighting a mile from the farm!
Anna, Jeremy and Bill
Cooperhead we ran over while returning home one night.
It was about 200 feet from the house.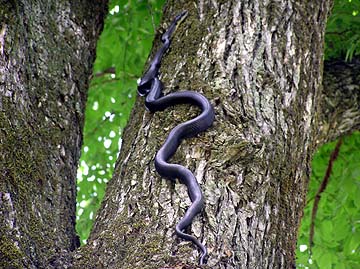 Black snake up a tree beside the house.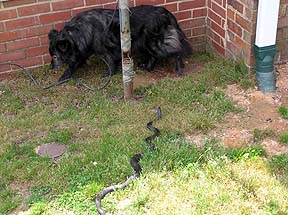 Emily being intimidated by a black snake.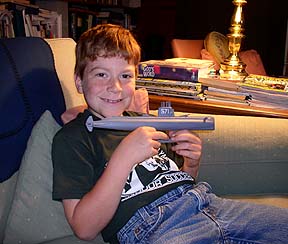 Jeremy with a model of the USS Nautilus
which he and his father assembled.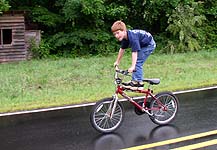 Jeremy putting on a show.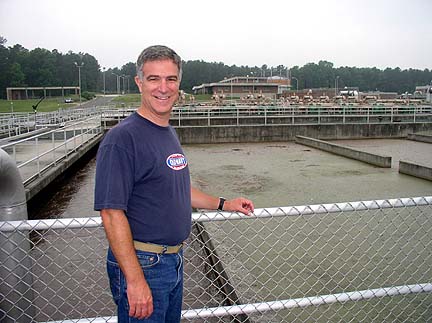 Bill at the water treatment plant where he works...June 2005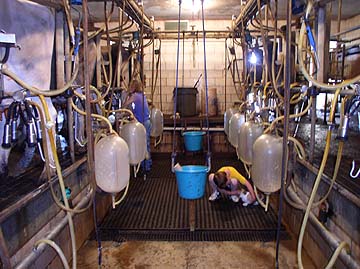 Anna at work in her milking parlor. Jeremy with cat.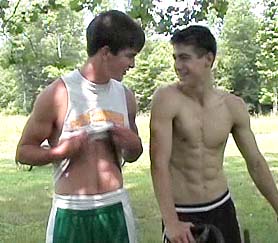 Jonathan and David comparing 6-packs.
Other recent photos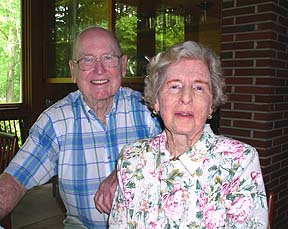 Anna's parents...June 2005
At Anna's family reunion in western North Carolina...2002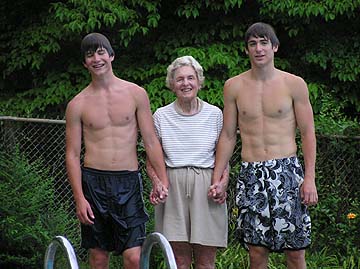 Anna's Mom with The Chippendales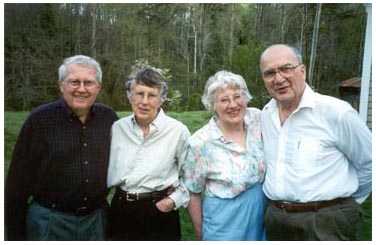 Chuck, Pat, Barbara and Paul.
Cousins from New Jersey who visited summer of 2002.
The guys.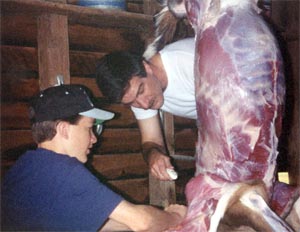 Roadkill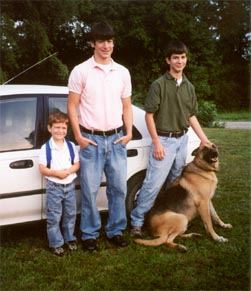 Jeremy, David, Jonathan and Rusty.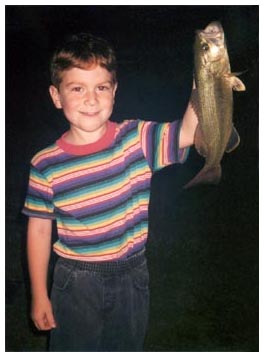 Jeremy and friend.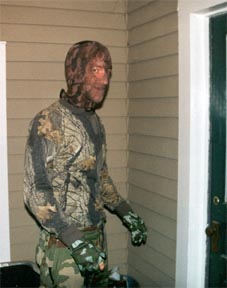 Jesse in camo.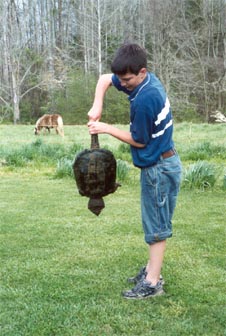 Jonathan with a snapper.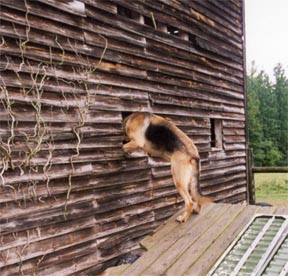 Rusty trying to eat the family cat.
When Rusty arrived, the cat held out
in the barn for a couple of years.
She has since passed on.
===============================================================